This March, a one of a kind augmented reality zombie experience is coming to the UK to celebrate the release of Capcom's long-awaited Resident Evil: Operation Raccoon City videogame, with sign-ups open now. Set to take place across three cities, this is one experience Resident Evil will not want to miss.
From March 22nd, Resident Evil: Operation Raccoon City zombies will be bursting out of home consoles to be found walking the streets and haunting landmarks of some of Britain's biggest cities as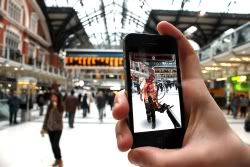 part of an interactive mass-participatory game. The narrative themes of Resident Evil will come to life in the real world – a must-play for all fans of the series.
The game will feature augmented reality zombies accessible by gamers with a specially built mobile app available on iPhone and Android from the Resident Evil microsite and Capcom's Facebook page. A number of lucky gamers will be selected to take part in missions across Bristol, Manchester and London.
Outbreaks have targeted locations in each city and all traces of zombies must be tracked down and eliminated in order to prevent any further contamination. As a further twist, London players will be treated to a live event, entering the challenge to hunt around the capital's urban environments after a mission briefing from operatives in a zombie-free location.
The Resident Evil: Operation Raccoon City UK takeover will bring the narrative, characters and moments of spectacle into the real world – a fusion of real-life and digital enhanced by the interactivity of the players involved.
Adam Merrett, PR Manager at Capcom, has commissioned the game and explained: "We are all positive that Operation Raccoon City is going to be another successful branch to the franchise, enticing not only Resident Evil fans but also those new to the franchise.
"This real-world game is the perfect opportunity to bring the horror, drama and edge-of-the seat gaming out into the real world. Operation Raccoon City – UK Takeover promises to be one the most memorable weekend of 2012."
Ben Mason from The Tom Sawyer Effect, who is staging the live action said: "If you've ever wanted to face the horrors of a zombie apocalypse for real Operation Raccoon City - UK Takeover is for you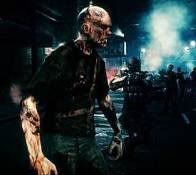 . The event will offer an unprecedented mix of mobile augmented reality and real world game-play… do you think you've got what it takes to survive, and win?"
The augmented reality zombies are being built by Digicave, who said: "We are all about bringing another layer of digital information, entertainment and engagement to the real world. To do this with an all-time great gaming franchise such as a Resident Evil was a dream come true for the team here.
"The zombies are truly frightening, to see them popping up at locations around the UK – this is going to be something truly incredible, a perfect way to bring the terror of Resident Evil onto the streets and into the lives of gamers."
You can register to be part of this event now at http://capcom-europe.com/reorc. Resident Evil: Operation Raccoon City is set for release on PlayStation 3 and Xbox 360 this month, and in May on Games for Windows PC.  Electronic Theatre will keep you updated with all the latest details on Resident Evil: Operation Raccoon City, and other forthcoming releases in the Resident Evil franchise.
-END-
Related Posts: